Garrett Cudahey, CFA, CPA, CAIA joins GPA
On January 6, 2020, Garrett Cudahey joined GPA as a partner and has been named Chief Investment Officer and Senior Portfolio Advisor. Garrett will be leading the firm's strategic investment and credit efforts and will work closely with the firm's Co-founders Dave Westcott, CFA-CEO, and Deanne Woodring, CFA-President.
Meet Garrett
GPA Announces New Portal Coming in January 2020
GPA has been working for two years to find, build and deliver a new Client Portal to our clients. In addition, all we have completely reworked our report statements to provide more concise information in an elegant design.
More to Come soon!
Inspiring Excellence in Public Fund Management
You have a good understanding of public-funds investing and you have specific goals for your organization's investment program—but you have limited time, resources or expertise to fully implement the program. GPA is the right firm to partner with you.
Learn About GPA
Managing With Intention
GPA works collaboratively with all types of public funds to help create a discipline investment process. Working in partnership builds a strong team with a deep pool of resources to draw upon.
See The Clients
Our Firm
Our firm is our client's firm and our dedicated team is here to provide exceptional service.
Learn More
Customized Solutions
The team at GPA offers fixed-income advisory services for public funds. We design your portfolio structure and investment procedures to provide accountable value to your organization.
See Services
Transparency
As a fiduciary, we will be open and honest and always look out for your best interest. Read more about how we are different.
Learn More
Ongoing Advice
Our team approach creates a constant exchange of ideas between our advisors and our clients. Our team structure creates a diversity of opinion regarding fixed income markets and leads to more innovative solutions.
Meet the Team
Value
We design your portfolio structure and investment procedures to provide accountable value to your organization.
Contact Us
Government Portfolio Advisors (GPA) is a Registered Investment Advisor under the Investment Advisor Act of 1940. GPA's senior advisors founded the firm to serve public entity clients and provide independent, unbiased fixed-income investment advice. We believe that public entities have the responsibility and the desire to achieve financial excellence. GPA has experienced advisors, significant resources in technology, and a desire to partner with our clients to create optimal financial solutions. 
Discover Solutions to Meet Your Unique Needs
GPA's use of a structured on-boarding process allows us to get to know the unique needs of each client. Our non-discretionary service includes input from your team as an integral part of creating specific solutions to your specific challenges and objectives. 
With Our Collaborative, Customized Approach
Successful investment advisory service involves a collaborative process. It's a partnership. We have a complete understanding of each client, their specific investment policy, expected cash flows, tolerance for risk and internal resource capability and capacity. Ready for the next steps?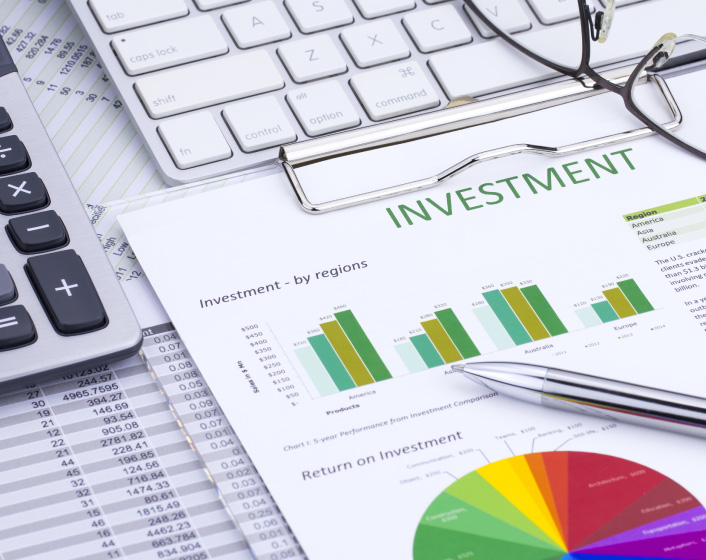 "Garrett Cudahey joined Government Portfolio Advisors as its new CIO!", Co-Founder and President Deanne Woodring said.
Get the GPA Newsletter. Stay Informed!
GPA publishes a weekly newsletter that provides current market rates, economic releases and overall market trends for government fixed-income investors. Sign up today. You'll also find more resources in Market Updates, Weekly Economic Updates, Current Issues and Market Talk.