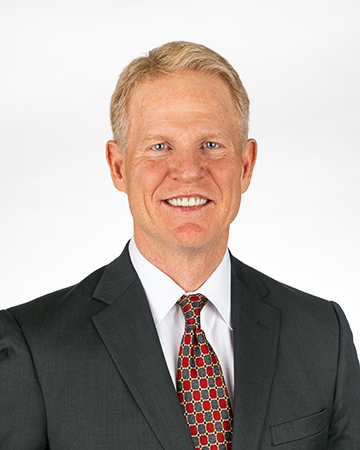 Principal

Chief Executive Officer, Senior Portfolio Advisor
Serving public entities since 1977
Professional: In addition to his roles as CCO, CEO, and senior portfolio advisor, Dave is a cofounder of GPA. As the CCO, he is responsible for the firm's overall compliance process and the maintenance of GPA's adherence to its fiduciary and regulatory requirements.


Dave directly advises clients on all aspects of the investment management process, including the development and implementation of fixed-income portfolio strategies, establishing duration targets, portfolio risk management and credit analysis.



Dave has more than 40 years of fixed-income investment management experience with a focus on the management of the operating funds of public entities. At GPA, he has led an investment management team that has provided advice on the structure and maintenance of over 10 billion dollars in fixed-income securities. He has extensive experience with all types of public entities, including the operating funds of cities, counties and various states. Additionally, he has provided ongoing advice for the fixed-income investments of reserve funds, rate stabilization funds and the operational monies for universities, power districts, school districts and water districts.



Prior to cofounding GPA in 2014, Dave served 14 years as a Senior Investment Advisor of D.A. Davidson Fixed Income and was a founding member of Davidson Fixed Income Investment Management. In 1986, he founded the Capital Markets Group of Piper Jaffray and served as a Managing Director until 2002.
Educational: Bachelor of Arts degree in Business Administration from Lewis and Clark College – 1977
Certifications: Chartered Financial Analyst (CFA – 1989) through the CFA Institute
Member of the Portland Society of Security Analysts.
Licenses: Series 63, and 65 licenses from the Financial Industry Regulatory Authority (FINRA)
An Investment Advisory Representative since 1995
CFA – 1989, Investment Advisor License 1998, FINRA Licenses: 63 & 65